​big front door deli testimonials
see why our fans think big front door is the best deli in san diego!
This is a pretty bold statement... Big front door is the best sandwich shop in San Diego! Hands down. -Mark

---

This place serves not only the best sandwich in SD, i can honestly say what i inhaled the other day might be the most solid sandwich i have had in years. -Barney

---

Second time here, new favorite sandwich is the Cali Cubano. One of best sandwiches I've ever had! -Todd

---

This has become my favorite new sandwich shop. I literally crave this place. What other sandwich place makes their roast beef in house? Best sandwich shop in SD hands down! -Jill

---
Omg I wish I lived in San Diego! Best darn chicken sandwich I've had in a long time! Weekend trip and this was by far the best food I've had in San diego! -Mary

---

We went here while on vacation from and it is one of the best places we ate while in San Diego. -Matt

---

Best sandwich place I've been to in SD. I love the S.O.S. but I usually sub out the cheddar for a different type of cheese (usually gouda) - Ben

I have been to the Big Front Door (BFD) many times and every time I eat there it gets better and better. I love the variety of side dishes, and the sandwiches are by far the best in town. -Porter

---

Best roast beef sandwich in san diego. If they have it try the potato salad too it's amazing! -Jesse

---

Great sandwiches. Great cookies and drinks. Great service. Best sandwiches in town - hands down. -Odin
Powered by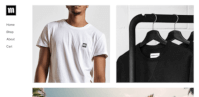 Create your own unique website with customizable templates.