---
cali cubano
house cured & smoked pork loin, jack, pickle, red onion, avo, mustard & jalepeño aioli, torpedo roll
​
hoisin ginger pulled pork
pulled pork, cabbage, carrot, scallion, cilantro, hoisin ginger sauce, torpedo roll
sonoran chicken
chicken breast, poblano, jack, corn salsa, avocado, lettuce, chipotle aioli, ciabatta
smokey the meatloaf
cheddar, roma tomato, house ketchup, sourdough
the keeper
chicken breast, bacon, cheddar, jalapeno, onion, lettuce, bbq sauce, aioli, ciabatta
b3
blackened chicken, brie, brussels sprout,
aioli, dijon mustard, ciabatta
buffalo chicken
chicken breast, pt reyes bleu cheese, cabbage, carrot, fresno chili hot sauce, onion, lettuce, aioli, ciabatta
*most hot sandwiches can be made vegetarian by substituting smoked potato crisp
avocado highway
stacked avocado, roma tomato, parmesan crisp, lettuce,
o&v, torpedo roll
*add bacon or smoked salmon

​loins of fire
chili roast pork loin, poblano, pickled onion, hot sauce, cilantro, aioli, lettuce, torpedo roll
turkey & cheddar mousse
turkey, smoked cheddar mousse, arugula, tomato, red onion, aioli, sd tomato vinaigrette, whole grain
club
turkey, bacon, lettuce, roma tomato, mayo, house mustard, sourdough
the fog salad
blackened chicken, humboldt fog, romaine, grape, red onion, cucumber, candied walnut, s.d. tom vinaigrette
cheese board
humboldt fog, pt. reyes blue, brie, pickled onion, grape, cucumber, honey dijon, ciabatta
*add house cured pork loin & citrus brandy smoked salmon for additional cost
smoked wings
house made fresno chili sauce, pt reyes blue cheese dressing, carrot, celery
bfd chili
beef, pork & black bean
topped w/ sour cream, cheddar & green onion
deli sides
ask about current selection
---
Powered by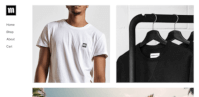 Create your own unique website with customizable templates.