---
cali cubano
house cured & smoked pork loin, jack, pickle, red onion, avo, mustard & jalapeño aioli, torpedo

loins of fire
chili roast pork loin, roast poblano, pickled onion & jalapeño, cilantro, lettuce, fresno chili sauce, garlic aioli, torpedo

sonoran chicken
chicken, poblano, jack, corn salsa, avocado, lettuce, chipotle aioli, ciabatta

b3
blackened chicken, brussel, brie, aioli, honey dijon, ciabatta
​
sandwich of the season
could change tomorrow... or not, mp
avocado highway
stacked avocado, roma tomato, parmesan crisp, lettuce, o&v
(add house smoked salmon or bacon for 2 bucks), torpedo

turkey & cheddar mousse
turkey, smoked cheddar mousse, arugula, tomato, red onion, aioli, sun dried tomato vinaigrette, whole grain
ham & poppy
berkshire ham, avo whip, sun dried tomato, arugula, red onion, almond, poppy vinaigrette, whole grain
club
turkey, bacon, lettuce, roma tomato, mayo, house mustard, sourdough
house roast beef
provolone, broccoli rabe, roma tomato, lettuce, house aioli, o&v, torpedo
caprese
buffalo mozzarella, whole basil leaf, roma tomato, pressed garlic, o&v, ciabatta
b.g.p.
roast beef, house smoked gouda, pepperoncini, lettuce,
roma tomato, red onion, o&v, chipotle aioli, sourdough
deep v
smoked potato, avo whip, lettuce, roma tomato, red onion, pea sprout, o&v, whole grain
turkey day
turkey, cranberry relish, candied bacon stuf
fi
ng, drizzle of gravy, torpedo
wasabi beef
roast beef, sesame seed, scallion, red bell pepper, pea sprout, wasabi aioli, soy ginger sauce, torpedo
baby back ribs
house bbq, oven roasted onion, shredded cabbage, o&v, torpedo
smokey the meatloaf
cheddar, roma tomato, house ketchup, sourdough
hoisin-ginger pulled pork
carrot, cabbage, cilantro, scallion, hoisin-ginger sauce, torpedo

eggplant ball
marinara, parmesan, torpedo
o.f.t.
turkey, gravy, mashed pot (add "the goods" for 2 bucks), sourdough
*goods- candied bacon stuffing, green bean, cranberry relish
avoberry
strawberry, avocado, cucumber, red onion,
almond, goat cheese, balsamic vinaigrette
southwest
chicken, corn salsa, jicama, pico de gallo, avocado,
jack cheese, black bean,
orange vinaigrette
'cobbler'
house smoked turkey, avocado, egg, tomato,
cucumber, crumbled maytag, red wine & blue vinaigrette
greek
olive, pepper, pickled onion, feta, roma tomato, cucumber
meyer lemon dressing
grapevine
grape, almond, pistachio, date, avocado,
onion, roma tomato, orange vinaigrette
sesame chicken
roast chicken, scallion, carrot, pea sprout,
pepper, orange, crispy noodle,
sesame vinaigrette
duck cranberry
shredded duck, cranberry, roasted walnut, crumbled maytag,
orange vinaigrette
poached salmon
green bean, red onion, caper, tomato, pea sprout,
balsamic vinaigrette
the fog
blackened chicken, humboldt fog, grape, red onion, cucumber, candied walnut,
sun dried tomato vinaigrette
---
Powered by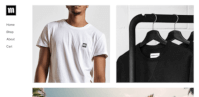 Create your own unique website with customizable templates.